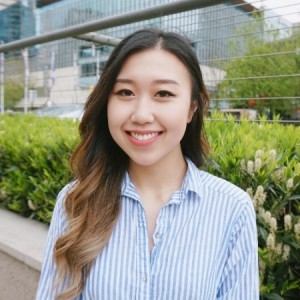 We're pleased to announce the appointment of Vivian Wong to the position of Social Media & Marketing Specialist effective March 12, 2018.
Vivian joins the Larco Hospitality Corporate Team from the Sheraton Vancouver Airport where she worked as a Guest Service Agent since June 2015. Prior to joining Larco Hospitality, Vivian recognized her love for hospitality while working as a Flight Attendant with Air Canada from October 2012 to January 2016.
From 2012 to 2014, Vivian also worked with the Canadianized Asian Club as Froshee Executive, Communications Coordinator. Vivian's love for social media is demonstrated through her personal blog and use of photography and videos on YouTube that share her love of the world through her eyes. Vivian believes that every guest interaction and food and beverage offering has a story to be told, so we are excited to see her apply this belief professionally and continue her career with the company.
In her new role, Vivian will be managing and implementing social media and marketing initiatives for the Sheraton Vancouver Airport, Vancouver Airport Marriott and the Hilton Vancouver Airport. Vivian holds a Bachelor of Arts Degree with a major in Communications from Simon Fraser University in Burnaby, BC.