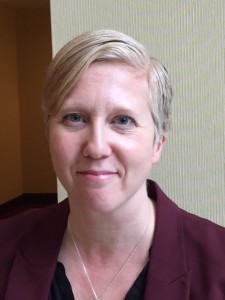 Dan Woodburn, General Manager, Toronto Marriott City Centre is pleased to announce the appointment of Nicole Aumell to the position of Director, Human Resources (Maternity Leave Contract) effective February 26, 2018.
Nicole joins the TMCC team from her current role as Director of Human Resources at Toronto Marriott Bloor Yorkville.
Nicole joined Toronto Marriott Bloor Yorkville in July 2004 as an Assistant Food & Beverage Outlets Manager and then transferred to Human Resources as HR Coordinator in July 2005. From July 2008 to February 2009, she left the company to work at Dolce Hotels and Resorts as Human Resources Generalist and then returned to the Toronto Marriott Bloor Yorkville in February 2009 to assume her most recent role as Director, Human Resources.
While at Toronto Marriott Bloor Yorkville, Nicole plays an integral part in supporting the Human Resources function within the hotel which includes the hotel achieving the highest Associate Engagement score within the company and exceeding all Best Employer Benchmarks with AON Hewitt. Most recently, the hotel won the HR Excellence Award with the Hotel Association of Canada for their human resources programs, community involvement and career development strategies.
Nicole holds a Diploma in Restaurant Management from George Brown College, Toronto, Ontario and a Bachelor of Commerce in Organizational Behavior Studies from Queen's University in Kingston, Ontario.