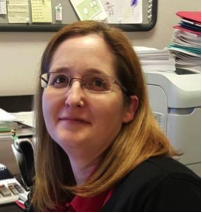 We are pleased to announce that Courtney is returning back to the Hilton Vancouver Airport on a permanent basis, after having worked as Financial Controller while covering a maternity leave contract. Since the completion of her contract at Hilton, Courtney has been involved in various projects with the Corporate Office team in Vancouver.
Prior to relocating to Vancouver, Courtney worked at our Toronto Central Office, Maple Leaf Property Management, where she was Corporate Accounting Manager from 2012 to 2016. Courtney also worked at our sister hotel, the JW Marriott Resort & Spa Las Vegas as Accounting Manager from 2009 to 2012.
Before joining Larco Hospitality, Courtney's finance and management experience was gained while working with companies such as Jeff Lackey Grading Inc. as Office Manager, Retail Manager at University of Nebraska and various management positions in many locations with McDonald's.
Courtney holds an MBA in Organizational Behavior from Marylhurst University, Marylhurst, Oregon and a Bachelor of Arts Degree in Business & Organizational Communication from Doane College in Lincoln, Nebraska.
We are glad to see Courtney progress her career with Larco Hospitality. Please extend a warm welcome to Courtney as she re-joins the Hilton Vancouver Airport team.