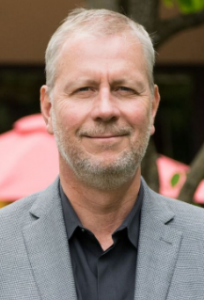 Steve Veinot, Regional Director, Larco Hospitality
In his new role, Steve will continue as General Manager for the Sheraton Vancouver Airport, while overseeing both the Vancouver Airport Marriott and Hilton Vancouver Airport hotels, located in Richmond, BC.
Steve joined Larco Hospitality in 2000 holding several operational roles including Revenue Manager and Director of Rooms positions at the Ottawa Marriott. Prior to Larco acquiring the property and rebranding it to Ottawa Marriott, Steve worked with the Radisson and held several Rooms Division positions. Steve was later promoted to Director of Operations at the Ottawa Marriott before relocating in September 2005 to Vancouver to assume his first General Manager role at the Hilton Vancouver Airport. In December 2007, Steve then transferred to the Sheraton Vancouver Airport as General Manager.
Over the years, Steve has proven outstanding leadership and strategic skills and lends his expertise by mentoring those who share the same passion for the industry. We are excited to see Steve continue to do this in his regional role.
Steve is former Director of Tourism Richmond, while also acted as Chairperson for the Board for three years. He is currently Chairperson for the Board with the Richmond Hotel Association. Steve holds a Rooms Division Executive Certificate from the University of Guelph and an Honours BA in Physical Education from University of Ottawa.
---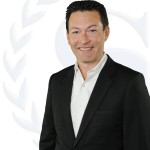 Brad Nakagawa, Director of Operations, Sheraton Vancouver Airport
Brad first joined the Sheraton Vancouver Airport in September 2005 as a Sales Manager building strong client relationships and growing various markets. In February 2014, he was then promoted to Director, Group Sales before moving into his most recent role as Director, Sales and Marketing in June 2015.
In the last few years, Brad has demonstrated strong leadership skills through outstanding Associate Engagement scores for both the Sales and Catering teams. He was also very successful in achieving year over year growth in group rooms and catering markets following the launch of the new Britannia Ballroom. As a valued member of the Senior Leadership team, we are extremely excited to see Brad continue his career with Larco Hospitality. Brad holds a Bachelor Degree in Psychology from the University of British Columbia and holds a designation in Conference and Meeting Planning.
---
Q Duong, Director of Group Sales, Sheraton Vancouver Airport & Vancouver Airport Marriott
Q joined the Sheraton Vancouver Airport in July of 2011 as Sales Manager. Since that time, Q has proven success with a number of markets including the corporate business transient segment, corporate group, national and international association, SMERF, as well as airline crew. Amidst changing market conditions and being diversified amongst a number of market segments, Q has consistently exceeded sales targets as well as led the team's systems conversion along with training and acclimating new Sales Managers.
Prior to joining the Sheraton Vancouver Airport, Q was a corporate Sales Manager for the Holiday Inn Vancouver Airport where he achieved the Atlific Sales Person of the Year in 2010. Q also spent time as a Sales Manager at the Sandman Signature Hotel. Q holds a Bachelor's Degree in Business Administration which he received from Simon Fraser University.