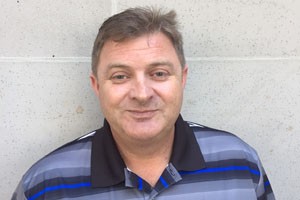 John O'Dwyer, Construction Manager
John officially joins Larco Hospitality from Prostar Painting where he was a Site Superintendent and was very much involved in the room renovation projects at the Fairmont Hotel Vancouver.   Prior that he worked from September 2016 to January 2017 as a Construction Specialist with Phoenix Restorations Ltd.
Since 1996, John has gained many years of experience in various progressive roles including Project Manager/Foreman/Carpenter with Yustin Interiors Ltd., KTW Construction Inc., and DJC Interiors Ltd. Additionally, he also worked as a Site Supervisor with LCR Bailey Inc.
We are excited to see John join our team, as he will be a very integral part in managing onsite the many projects and renovations planned for the future.
---
Puneet Bharaj, Projet Management Coordinator
Puneet joins us from her most recent role as Install/Project Coordinator with Tyco Integrated Fire & Security, where she worked since 2015. Prior to that, she was as a Fuel Tax Assistant with Total Fleet Solutions in Surrey, BC where she worked since December 2013 to January 2015.
Puneet brings service skills which she gained from working as a Customer Service Representative from October 2011 to December 2013 at the British Columbia Institute of Technology (BCIT) in Burnaby, BC.
While working with us, Puneet will be a liaison between Hotel Operations and General Contractors and will be integral in the coordination of various renovation projects planned in the future.
Puneet holds a Certificate in Business Management from the British Columbia Institute of Technology in Burnaby, BC and a Bachelor of Technology in Biotechnology form Amity University.
---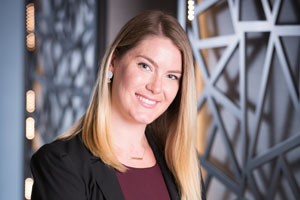 Kelly Baumgartner, Social Media & Marketing Specialist
Kelly joins the Larco Hospitality Corporate Team from the Renaissance Toronto Downtown Hotel where she worked as a Sales Manager, Corporate Market since April 2015. Prior to joining Larco Hospitality, Kelly worked as a Sales & Events Coordinator at the Toronto Marriott Downtown Eaton Centre for almost 2 years.
Kelly began her hospitality career in 2011 at the Toronto Airport Marriott Hotel, where she worked as a Guest Service Agent and Night Audit Lead. In 2016, Kelly launched a personal blog to showcase her love for food, home décor and entertaining which led to a strong interest in social media and marketing strategy and resulted in a new career direction. Kelly devoted hours of her free time to developing her skills (photography, copywriting, paid advertising and graphic design) through online learning, blogger support and hands-on experience while growing her personal blog.
In her new role, Kelly will be managing and implementing social media and marketing initiatives which support the overall business objectives of the Toronto Marriott Bloor Yorkville and the Renaissance Toronto Downtown. She will also be assisting the hotels' food & beverage operations with their offline and online marketing efforts.
Kelly holds a Bachelor of Arts (French and English) Honors Degree in International Studies from York University.
---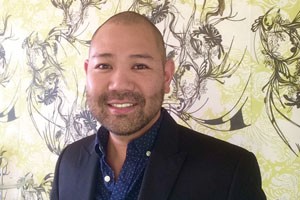 Taka Kuwata, Supervisor, Projects
Taka joins the Larco Hospitality Corporate team from the Vancouver Airport Marriott where he held the role of Food & Beverage Manager since October 2008. Prior to joining Larco Hospitality, Taka acquired years of experience in Food and Beverage while working in various hotels including our Hilton Vanouver Airport Hotel as Food and Beverage Manager. Additionally, he was Food and Beverage Outlets Manager at the Best Western Richmond Hotel and Convention Centre before it was rebranded to our Sheraton Vancouver Airport Hotel. In his new position Taka will be based out of the Fairmont Hotel Vancouver and is no stranger to the hotel, as he worked there from 2001 to 2007 in Food and Beverage, while also being a Fairmont President's Club Supervisor. Thorughout his time with the company, Taka has been invovled in the past on several task force projects which include hotels such as Ottawa Marriott and the Sheraton Vancouver Airport and most recently, the Fairmont Hotel Vancouver. We are extremely excited to see Taka grow and continue his career with Larco Hospitality. Taka holds a Diploma in Hospitality and Tourism, Hotel Management.