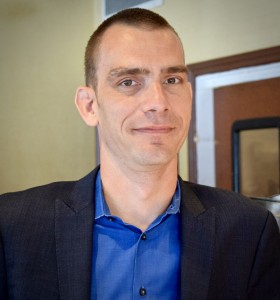 Yannick Simović, General Manager, Vancouver Airport Marriott is pleased to announce the appointment of Franck Hohnadel to the position of Food & Beverage Services Manager effective August 14, 2017.
Franck joined the Vancouver Airport Marriott in July 2015 as Outlets Manager. Prior to that Franck brought with him over fifteen years of experience in the Food and Beverage industry. This includes working as Front of House Manager at Tapenade Bistro in 2013. Additional management experience comes from the Manor House Golf Club in Castle Combe, England, where he worked from 2007 to 2009 as Food and Beverage Duty Manager. From 2006 to 2007, Franck also Food and Beverage Supervisor at the Celtic Manor Resort in Newport, Wales.
Over the past two years while at the hotel Franck has been a great contributor to the success of the Food & Beverage team, and we are happy to see him progress in his career with the company.