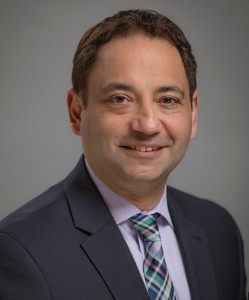 Steve Veinot, Regional Director, Larco Hospitality (Richmond) is pleased to announce the appointment of Sanjeet Sadana to General Manager, effective immediately.
Since April 2019, Sanjeet assumed the role of Acting General Manager, while continuing his role as Director of Sales & Marketing, which he started in 2008.
Sanjeet started with the Hilton Vancouver Airport in 2003 as a Sales Manager and then was promoted to Senior Sales Manager in 2005. Prior to joining the company, he worked at Executive Hotels & Resorts from April to December 2002 as Regional Director of Sales & Marketing. Sanjeet also worked at Oberoi Hotels & Resorts in several Sales roles since 1997.
Over the past two years, Sanjeet has taken an active role in the operations side of the Hotel focusing in particular on Housekeeping and the Front Office, and his leadership in both Sales and Operations have been integral to the Hilton's recent success.
Sanjeet holds an MBA in Marketing and Finance from the Management Development Institute in Gurgaon in India.